The Executive Board is comprised of professionals and residents from the Duluth community with years of experience in hospitality, legal counsel, finance, promotions, and the nonprofit sector.  Their main responsibilities are to fundraise and oversee all major decisions, with a goal of improving the experience for every visitor, year after year. 
Nathan Bentley – Executive Director
Nathan was born, raised and resides in Northern Minnesota with his wife and 4 children. In his leisure time he enjoys domestic and international travel to Southeast Asia, spending time outdoors, boating and playing with his 3 dogs.  He is the President of Advantage Emblem & Screen Printing in Duluth.   In 2001, Nathan began putting up holiday lights at his home in Esko, MN. His personality of going over the top with things has grown from a weekend obsession of holiday lights to overseeing and putting on Bentleyville Tour of Lights that is now hosted at Bayfront Festival Park in Duluth with a yearly attendance of over 275,000 visitors.
Tony Bronson – President
Regional Manager for the Grandma's Restaurant Company. A life-long resident of this area, Tony has served on a number of local boards and has been active with many non-profit and youth activity groups. As a Past Chair of the Visit Duluth Board of Directors, and present member of the Bentleyville Board, Tony has a great deal of pride in this area and a desire to see it continue to be a wonderful place for visitors and residents alike.
Amy Norris – Vice President
On a summer day in 2009, Amy Norris called Nathan Bentley asking if he could meet with Mayor Don Ness and her. At that meeting, Bentleyville found a new home, "Bayfront Festival Park", the rest is history. Recently retired, Amy serves as the City of Duluth Staff Liaison to Bentleyville. She was the Public Information Coordinator for the City of Duluth and a native Duluthian. She spends her time now volunteering, hunting, fishing, boating and enjoying her home on the lake. Amy absolutely loves Christmas, and everything it has to offer, which makes her the perfect fit for the Bentleyville Board of Directors.
Adrienne Sobczak – Treasurer
Adrienne is the Treasurer of Bentleyville "Tour of Lights", Treasurer of Red Lake Co-op, and has been the Office Manager at Advantage Emblem & Screen Printing since 2006. She is originally from Saginaw and is a graduate of Hermantown. Adrienne is married and is a proud mother of 3 children. During her free time, Adrienne enjoys reading, spending time at her cabin, and being out on the lake catching trophy walleyes. Adrienne's favorite part of Bentleyville is seeing the excitement in the children's eyes when they experience the magic of Bentleyville's lights.
Jon Luikart – Secretary 
Jon Luikart is a retired food manufacturing executive who has served on a wide variety of boards. Upon retirement, Jon and his wife, Beth, made the North Shore their permanent home. The Tour of Lights has become a holiday tradition for their three children and seven grandkids, as it has for so many other families. After volunteering at Bentleyville, Jon was elected to the Bentleyville Executive Board in 2014. He enjoys being around volunteers and visitors as they share the spirit of the holidays.
Kristi Stokes – Past President
Kristi Stokes, President and Chief Operating Officer of the Greater Downtown Council of Duluth, MN since 2000, has more than 18 years of management experience in the private and non-profit sectors.  Prior to assuming her current position, she served as a News Director/Anchor at six radio stations. Kristi also serves on the Board of Directors for the Duluth Area Family YMCA and the International Downtown Association. Stokes was featured as one of Duluth's 10 "Movers & Shakers" in the Minneapolis St. Paul Business Journal and was named to the Duluth News Tribune's inaugural "Top 20 under 40" list of young community leaders. She and her husband, Dave, are also business owners and they have a 7-year-old son, Tanner.
Ken Butler – Director
Kenneth D. Butler is an attorney and Owner/President of Kenneth D. Butler, Ltd., which is located in the Tech Village in Downtown Duluth. Ken grew up in Cloquet, MN, graduated from the University of Minnesota in 1968, served in the United States Army from 1968-70, and graduated from St. Louis Law School in 1973. Ken is a current and past Board member of Goodwill Industries of Duluth, the Volunteer Attorney Program and is active in his church where he sits on the Finance Committee. Ken enjoys cross-country skiing, biking and hiking as his favorite outdoor activities.
Patrick Fairchild – Director
Pat is with Johnson Insurance Consultants and has been in the insurance industry for 27 years. Pat grew up in the Morgan Park neighborhood, graduating from Morgan Park High School in 1966 and UMD in 1971. He is married with 4 children and 9 grandchildren. Pat served on the Board for Minnesota Selects Hockey for 20 years and was instrumental in the organization and development of the Northern Wings hockey teams. An avid golfer, he serves on the Board at Northland Country Club. Pat has officiated high school official football for 45 years.
Regina Fodness – Director
Regina has been in the hospitality industry for 11 years. She has been the Director of Sales at the Canal Park Lodge since its opening in 2007. She also serves as the President of the Canal Park Business Association and serves on the Greater Downtown Council Board.
Regina was born and raised in Duluth, is married and has two children. You can often find her in one of Bentleyville's outlet stores helping guests.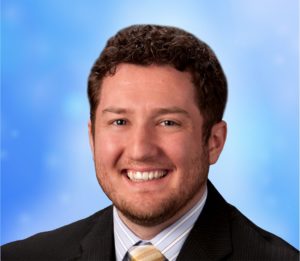 Jesse Hinkemeyer – Director
Jesse Hinkemeyer, General Manager of The Inn on Lake Superior, grew up near Cass Lake, Minnesota. He moved to Duluth in 2004 to attend UMD graduating in 2009 with a double major in Health Care Management & Human Resource Management with a minor in Communication. He started working in 2005 in the hospitality industry. Since then he's managed several ZMC hotels and served on a few non-profit boards. Jesse is married and enjoys being outside and visiting all of the local establishments Duluth has to offer.
Leanne Joynes – Director
Leanne Joynes, General Manager of Beacon Pointe Resort, has 23 years in the hospitality industry in Duluth.  Leanne served as General Manager of several ZMC properties in Duluth, and was instrumental in building the Edgewater, Hotel and Waterpark and the Inn on Lake Superior. Leanne also serves on the Woodland Hills Board of Directors, the Heritage Sports Center Board of Directors, and the March of Dimes Board of Directors and enjoys giving back to the community. Selling Duluth and reasons why people should visit Duluth are second nature to her.  The opportunity to work with Bentleyville and bring people to see all that it offers is an honor and a privilege. Leanne is married with 4 children and enjoys life in the Northland!
Craig Vanneste – Director
Craig Vanneste, Art Director at Advantage Emblem & Screen Printing since 1997, is married and has two children. Part time golfer and full time rock star, Craig enjoys spending his time teeing off at the Proctor Country Club while listening to his favorite rock band, KISS.
Craig uses his graphic design experience to create breathtaking images throughout Bentleyville. Craig also plays a large part in deciding on day-to-day operations and designing merchandise to be carried in the Bentleyville store. Besides being involved with Bentleyville, Craig also volunteers his time with March of Dimes.
Tracy Vargason – Director
Tracy works as an Auditor with the Minnesota Department of Employment and Economic Development., Tracy and her husband Cory live in Cloquet with their two boys Jacob and Justin.   A life-long resident of Cloquet, Tracy has served as president of the Churchill Schools Partners in Education program and on the organizing committee for the Cloquet River Run. Tracy started volunteering at Bentleyville in 2010 with her Mother Barb.  During her free time she enjoys golfing, camping and spending time with family and friends.