2017 Volunteer Calendar Will Open
Friday, November 3rd
Would you like to help make Bentleyville happen?! We need volunteers to assist guests in a wide variety of roles. Scroll down to see the available positions and the duties for when we are open to the public! For those who are familiar with volunteering at Bentleyville, click the icon below to access our scheduling page.
BENTLEYVILLE JOB DESCRIPTION
BASIC GUIDELINES –
READ FIRST!
Arrive at Bentleyville at 4:00 pm
Free parking is available for volunteers – parking staff will direct you
Dress for the weather, it is usually colder by the lake
There is no smoking on the Bentleyville grounds
Leave your purse/valuables at home, we do not have a secure area to leave them and are not responsible for any lost or stolen items
Marshmallow Hut
Hand out marshmallows on sticks
Stock marshmallows
Greet people and be friendly
Clean up and bag all trash at the end of the night

Parking Lot

Parking lot volunteers should come dressed very warm. You will be supplied with a safety vest, a light baton, and a small communications radio.

Keep people heading in the right direction
Direct vehicles to open parking spots
Greet and smile to visitors

Popcorn Box

If you're looking for a fast-paced and fun job in a heated building, this is it!

Make popcorn
Hand out popcorn to visitors
Clean machines, counters and floors
Take out trash

Fire Pits

If you're looking for a really warm job, this is the place to be!

Start fires at 4:00 pm
Stock wood
Maintain the fires
Clean Marshmallow sticks
Ensure that visitors are safe when near the fires
Greet and talk to people
Food & Toy Collection / Greeter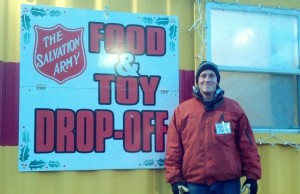 A great position for those who love to talk! Chat with the guests as they enter and make them feel welcomed!
Greet and welcome visitors
Assist visitors who are in need of wheelchair or stroller assistance
Collect toys & non-perishable food items for the Salvation Army
Collect "Lost and Found" items
Cookie House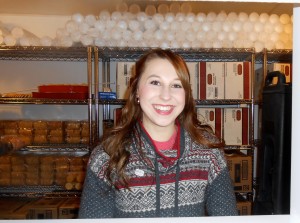 Greet visitors
Serve cookies, hot chocolate and coffee
Stock cups, cookies and beverages
Empty garbage
Clean station at end of shift and stock supplies

Costume Characters & Handlers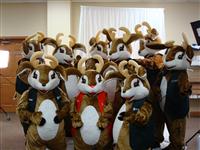 This is a great experience, everyone should try this!
IMPORTANT! If you wish to be a character, you must also provide a helper for yourself. Please note that one needs to sign up under 'Costumes' and the other volunteer will sign up under 'Handler'
Arrive at Bentleyville at 4:00 pm to allow enough time to get dressed
Stroll the grounds greeting children of all ages
Pose for pictures with visitors
 Click the icon below to sign in or register to volunteer!